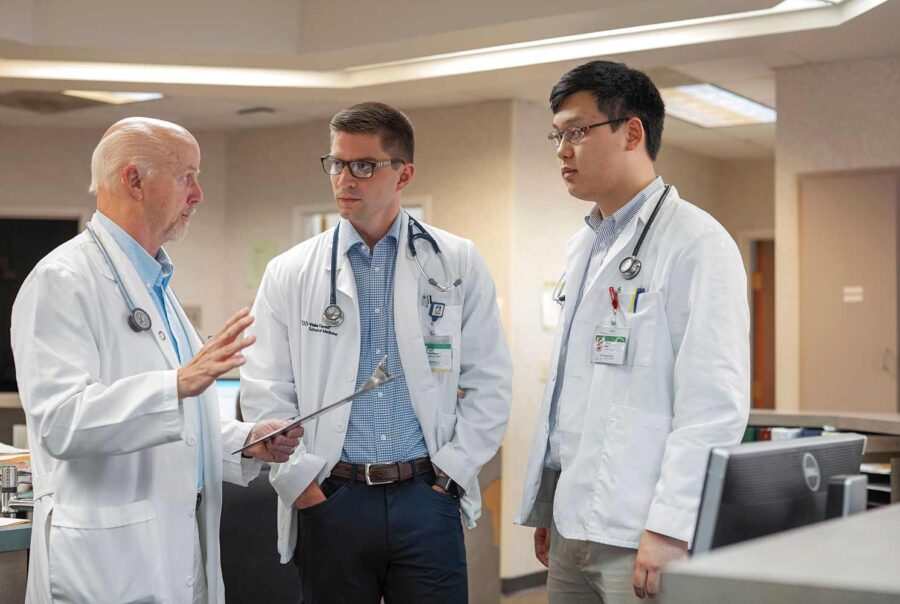 Our mission is to help advance medical research.
At Triad Clinical Trials, we fully understand that evidence-based medicine needs to be backed by reliable and accurate data regarding the efficacy and safety of every drug or medical device. We adhere to study protocols and follow guidelines and regulations for every study we conduct. And we learn from our extensive experience from over 175 clinical trials to streamline our internal processes and maintain the highest possible standards of integrity while maximizing patient safety.
The Triad Clinical Trials mission is to help advance medical research and contribute to the future of medicine and patient care. To support our relentless pursuit of these objectives, we provide research sponsor companies and Triad area physicians with the operational efficiency and responsiveness they expect. And no study could take place without qualified participants. So, Triad Clinical Trials generate interest in our clinical studies through engagement, on-site education, and participation in local events. We also deliver appropriate, benefit-driven, and tactful marketing and advertising messages to attract a diverse group of patients to our studies.
All of these efforts have helped Triad Clinical Trials earn the trust of countless sponsors, institutional review boards (IRBs), contract research organizations (CROs), and physicians.
Overview of the Triad Clinical Trials mission.
Provide a consistent, high-quality, patient-centered healthcare experience for all our research participants

Deliver industry-leading results to sponsors

Improve healthcare for future generations

Foster collaboration among physicians throughout the Triad region

Maximize research participation and study completion with our patients

Launch every new study with research diversity clearly in mind

Operate a positive, engaging workplace rewarding excellence for the Triad Clinical Trials research staff
An ongoing commitment.
We will never stop short of our mission. Every Triad Clinical Trials research staff member will continue to uphold the highest levels of investigative excellence, study quality, peer-to-peer collaboration, and patient care. Just like we've been doing since opening our doors in 2007.
A recognized leader in clinical research studies.
Triad Clinical Trials opened in Greensboro in 2007, and we moved to our current location in 2015.
We have completed clinical research studies in over 20 different medical categories.
Since opening our doors, over 5,000 patients have participated in our clinical research studies.