Diversity in Clinical Trial Recruitment for Sponsors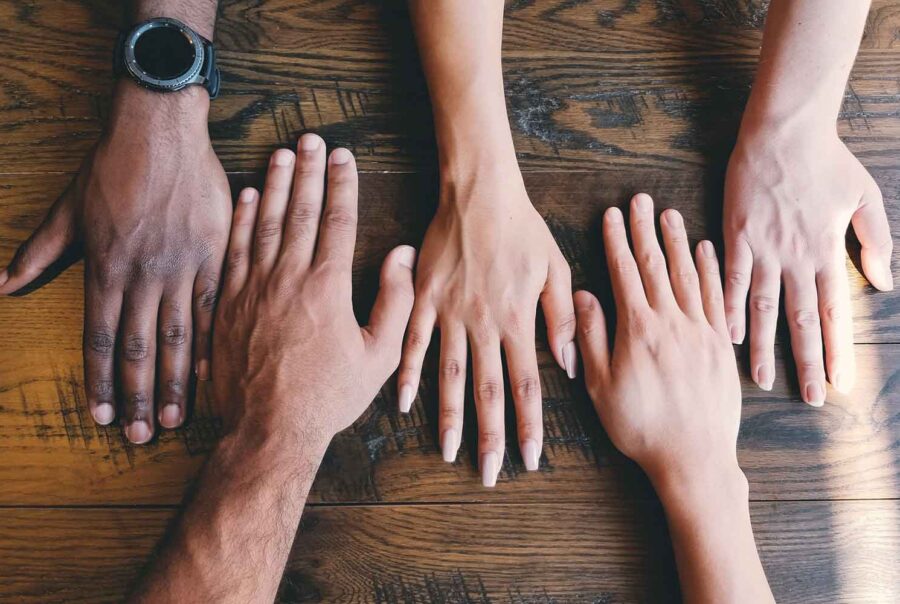 Supporting sponsors with diversity in clinical trials.
As a sponsor who is responsible for initiating clinical investigations, you don't need to be reminded that diversity is imperative when conducting clinical trials. Ethnicity, race, gender, and age are factors that can produce distinctive results in patients who are taking the same promising drugs and therapeutic interventions. Moreover, studies that include diverse groups of people can produce findings that help validate the effectiveness and safety of said drugs and therapeutic interventions for a large segment of the population, not just a specific group.
Although challenges to participation in clinical trials remain, Triad Clinical Trials developed approaches that have proven successful in increasing the enrollment and participation of underrepresented populations in clinical trials. This has benefited our research efforts and the multitude of sponsors we have worked with.
Increasing enrollment of underrepresented populations.
Triad Clinical Trials' commitment to diversity in research starts at home with a study team as diverse as the community we serve. While specific study randomization demographics vary, Triad Clinical Trials launches every new study with research diversity clearly in mind. We recruit and screen intentionally to ensure screening and randomization results are well in line with the local population. As a result, Triad Clinical Trials is often a go-to site for sponsors who wish to ensure appropriate gender and ethnicity in a study population. 
Currently, Triad Clinical Trials' database of potential research subjects has the following gender, racial and ethnic distribution:
62% Female and 38% Male

42% Black or African American: A person having origins in any of the black racial groups of Africa.

31% Hispanic or Latino: A person of Cuban, Mexican, Puerto Rican, South or Central American, or other Spanish culture or origin, regardless of race.

30% White: A person having origins in any of the original peoples of Europe, the Middle East, or North Africa.

2% Asian: A person having origins in any of the original peoples of the Far East, Southeast Asia, or the Indian subcontinent, including, for example, Cambodia, China, India, Japan, Korea, Malaysia, Pakistan, the Philippine Islands, Thailand, and Vietnam.

1% American Indian or Alaska Native: A person having origins in any of the original peoples of North and South America (including Central America) and who maintains tribal affiliation or community attachment.

1% Native Hawaiian or Other Pacific Islander: A person having origins in any of the original peoples of Hawaii, Guam, Samoa, or other Pacific Islands.
Triad Clinical Trials sponsors study-specific recruiting events with local community organizations to support both general and diversity enrollment goals:
Community-based activity centers

Churches and similar institutions with significant minority membership

Senior service organizations with a wide diversity profile

Active relationships with multiple community-based free and sliding scale clinics where we have EMR access for study-specific pre-screening

Targeted radio, TV, and print advertising for awareness and outreach to communities by age, gender, race, and ethnicity profiles
Leading by example.
Triad Clinical Trials has a passion for giving back to the community through engagement and education. We strive to spread awareness about various health issues through on-site education and participation in local events. We work closely with local community centers and community care clinics. Our staff consists of medical personnel from diverse backgrounds who all have a strong desire to provide a consistent, high-quality, patient-centered healthcare experience for all our research participants. Finally, Scott Whitt, Triad Clinical Trials' General Manager, is well-known in the local business and medical community and is a regular speaker at local community group meetings such as Rotary and Kiwanis clubs. 
A recognized leader in clinical research studies.
Triad Clinical Trials opened in Greensboro in 2007, and we moved to our current location in 2015.
We have completed clinical research studies in over 20 different medical categories.
Since opening our doors, over 5,000 patients have participated in our clinical research studies.