Reasons to Participate in a Clinical Trial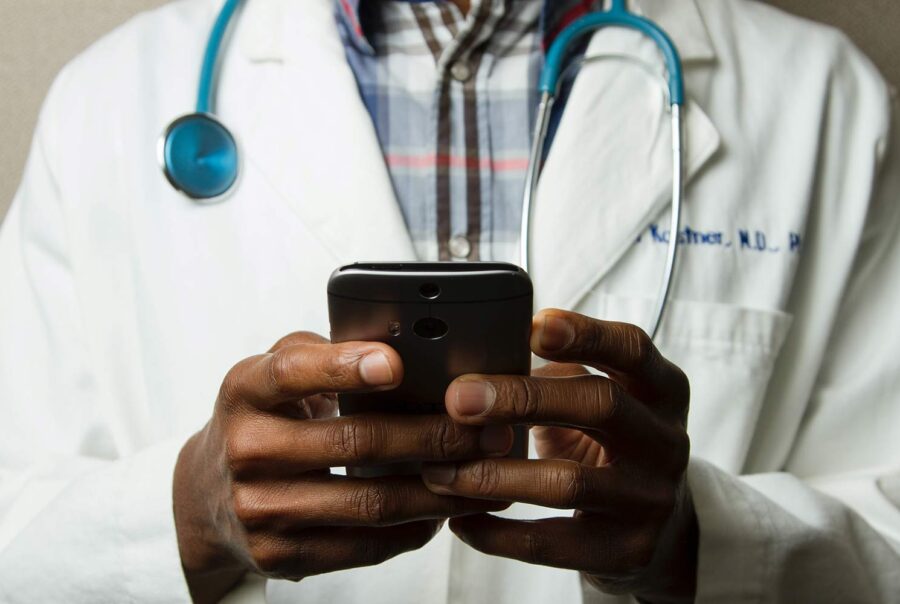 There are many reasons to participate in a clinical trial.
Clinical trials are a type of research on human health that evaluates the effects of a medical, surgical, or behavioral intervention. The people who receive experimental treatments in clinical trials are volunteers, meaning they choose to partake. Clinical trials are the primary way researchers determine if a new treatment, such as a drug or medical device is safe and effective for humans. They can also test new ways of using existing treatments and look at other aspects of care, such as improving patients' quality of life.
Before the U.S. Food and Drug Administration (FDA) approves a clinical trial, scientists perform extensive animal studies to test a potential treatment's safety and efficacy. If these treatments pass the FDA's rigorous standards, they approve the therapy for testing in humans. Here at Triad Clinical Trials, we have completed more than 175 clinical research studies. You might have seen us online if you have ever looked for clinical trials in Greensboro, North Carolina. Or, maybe you know someone who participated in one of our clinical trials. We know that you might have questions about clinical trials and how they can benefit you and the population as a whole. The information below is intended to answer those questions and provide you with the information you are looking for.
Clinical trials need patients like you.
When it comes to determining if a new treatment is safe and effective for humans, animal studies are not enough. This is because drugs that work well in animals may not be effective in humans or may have too many side effects to be acceptable for human use. Unfortunately, clinical trials often don't enroll enough patients to move forward. In many cases, this is because people aren't aware of the benefits of participating in a trial.
Five reasons to enroll in a clinical trial.
So, what exactly are these benefits? Here are the top reasons you should consider enrolling in a clinical trial.
1. You gain access to new treatments.
Participating in a clinical trial gives you access to advanced treatment options that are not yet available to the public. These treatments are not designed by a doctor on the fly. Instead, they've been extensively studied (usually for years) and have been shown to have a high potential for improving human health outcomes. Even better, they're free! As such, you could receive a treatment that makes a positive difference in your health condition. However, it's important to note that many clinical trials include control groups. You won't receive the experimental treatment if you're a part of the control group.
2. You receive expert medical care.
When you participate in a clinical trial, every aspect of your health is monitored by a team of physicians and clinical research staff at leading healthcare facilities. They keep track of every symptom you experience and regularly run lab tests and imaging to assess the impact of the treatment. Some clinical trials last months, so you could potentially have long-term care for your condition at no cost to you. 
3. You help others.
While there's no guarantee participating in a clinical trial will help you, doing so undeniably helps others. When you enroll in a clinical trial, you are helping researchers determine what's working and what isn't. At best, you could play a part in finding a life-changing treatment. At worst, you could help researchers get one step closer to finding a safe and effective treatment for the condition you have.
4. You become an advocate for your health. 
By volunteering to participate in a clinical trial, you are taking an active role in managing your health condition. You are also contributing to a greater understanding of health and science as a society.
5. You may receive compensation. 
Not only are clinical trials free, but some include payment for time and travel. This is the cherry on top of all the other benefits in this list. 
The bottom line. 
Clinical trials play a critical role in medical research and are the backbone of all medical advances. Without them, life-saving treatments wouldn't reach the patients that need them. If you're interested in participating in a clinical trial, consider signing up with Triad Clinical Trials, which has been operating since 2007. Dr. Richard Montgomery, a board-certified emergency medicine physician and practicing internist, has served as Medical Director at Triad Clinical Trials since 2013 and has been leading clinical trials for 25 years. Our staff is comprised of experienced, talented, and capable professionals who share a passion for medical research and excellent patient care. If you want to play an important role in advancing medical research, sign up with Triad Clinical Trials today.
Reasons to participate in a clinical research study.
Your participation can help provide us with important information to move forward.
Participating in clinical research offers you access to leading-edge medicines.
Some clinical research studies offer participants compensation for time and travel expenses.