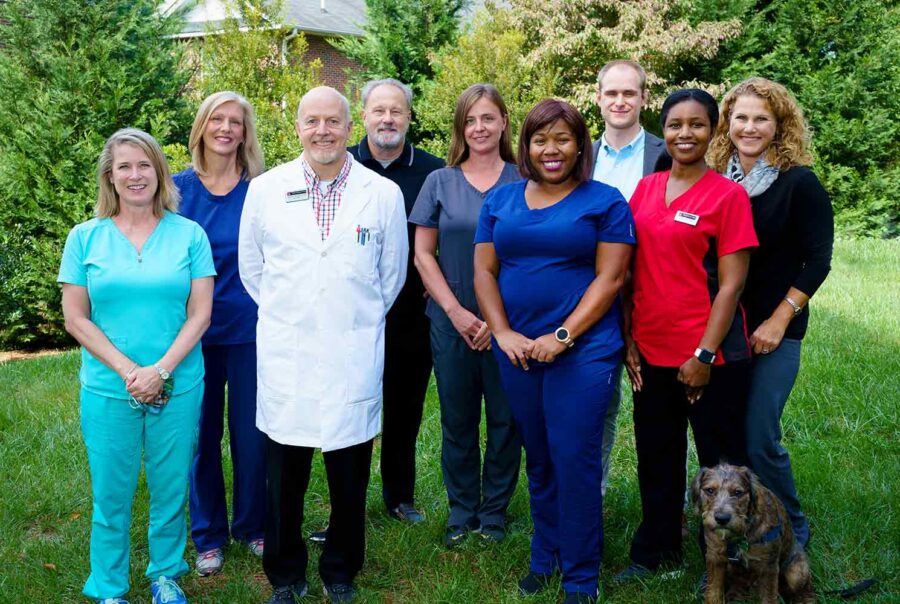 We are dedicated to advancing research and improving healthcare.
Every Triad Clinical Trials staff member has a passion for healthcare and is dedicated to advancing clinical research that can someday improve patient care. We perform clinical studies with a solid commitment to the purpose, values, and principles of exceptional medical research, along with a 100% focus on patient safety.
While we are well-known in the Triad area medical community, we are also your friends and neighbors. We live here. Our children go to school here. We participate in local events at local community centers and care clinics. And we enjoy getting to know area residents who participate in our clinical trials. Who knows, you might see us at your favorite coffee shop, restaurant, store, or walking down the street.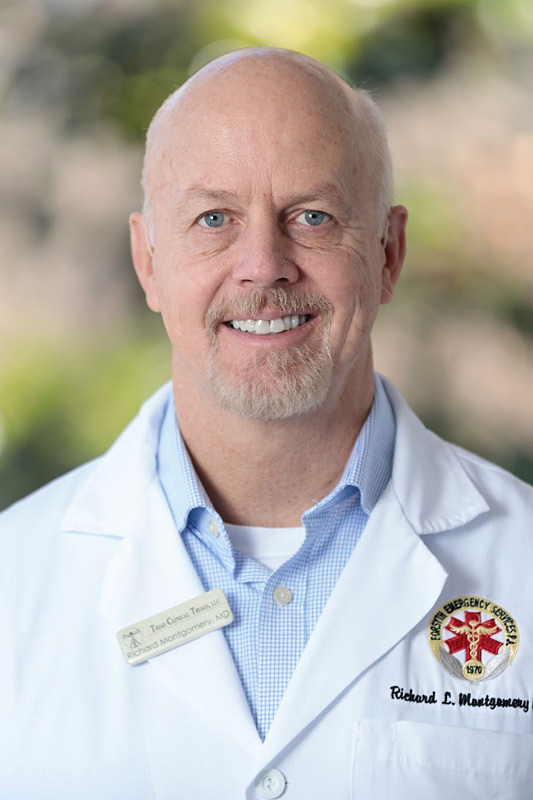 Medical Director
Dr. Richard Montgomery is a board-certified emergency medicine physician and practicing internist. Serving as Medical Director at Triad Clinical Trials since 2013, he has conducted over 200 research studies as a Principal Investigator. Rich plays an active role in the local medical community, serving as Director of the Community Care Center of Forsyth County and mentoring third-year medical students from the Wake Forest School of Medicine. Rich frequently directs medical mission trips to Jamaica, Haiti, and the Dominican Republic and is also on the Christian Medical and Dental Association council. He enjoys hiking, swimming, and other outdoor activities when not working.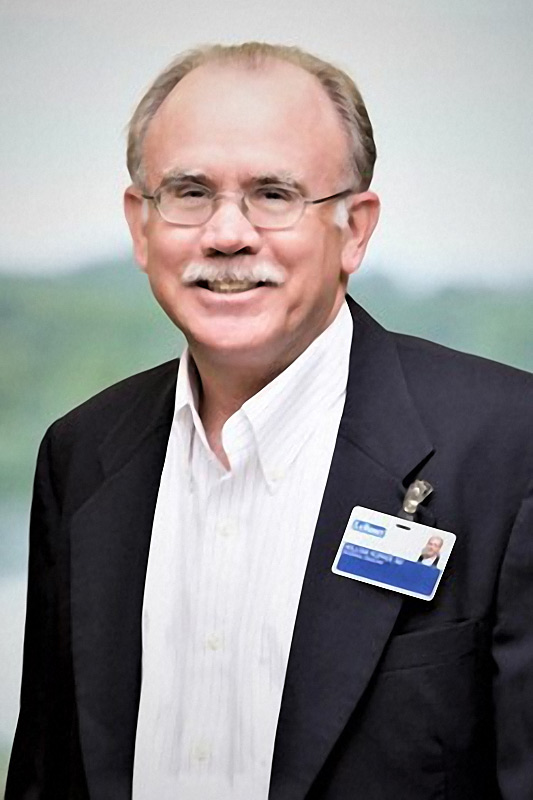 William "Hopp" Hopper, MD, FACS, FCCP
Principal Investigator
Dr. William "Hopp" Hopper is a board-certified pulmonologist and internist. He is widely known in the Greensboro area for his medical expertise, thoughtful patient care, and commitment to teaching. Dr. Hopper joined Triad Clinical Trials as a Principal Investigator in 2018 and appreciates taking his time with patients during research visits. You can often find him at the lake on summer weekends, spending time with his family and his dog, Izzy.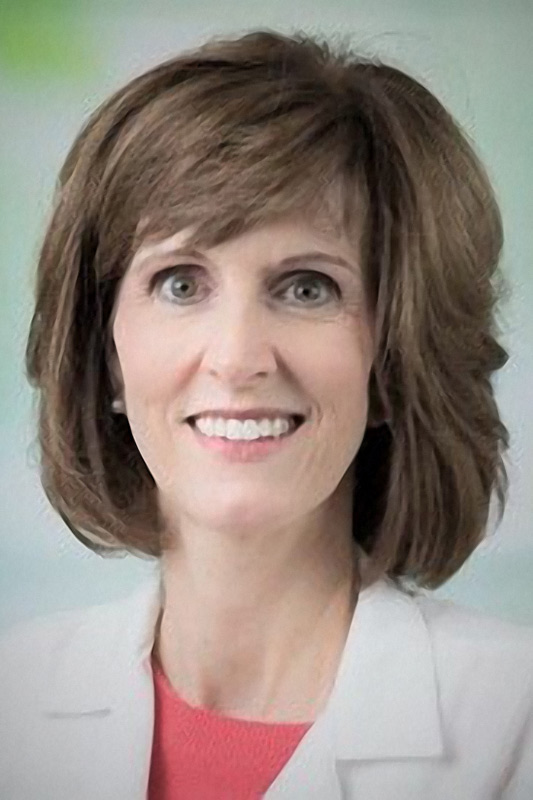 Julia Kordsmeier, DNP, FNP-C, RN
Investigator
Julie Kordsmeier joined Triad Clinical Trials in 2020, bringing extensive nursing experience to our patient care team. As a family nurse practitioner, she promotes wellness and healthy lifestyle choices across her patients' lifespans. Julie takes great joy and pride in mentoring advanced-practice graduate students in her role as a faculty member at the University of North Carolina at Greensboro School of Nursing. When not in the clinic or teaching, she enjoys spending time with her family and her adorable dogs.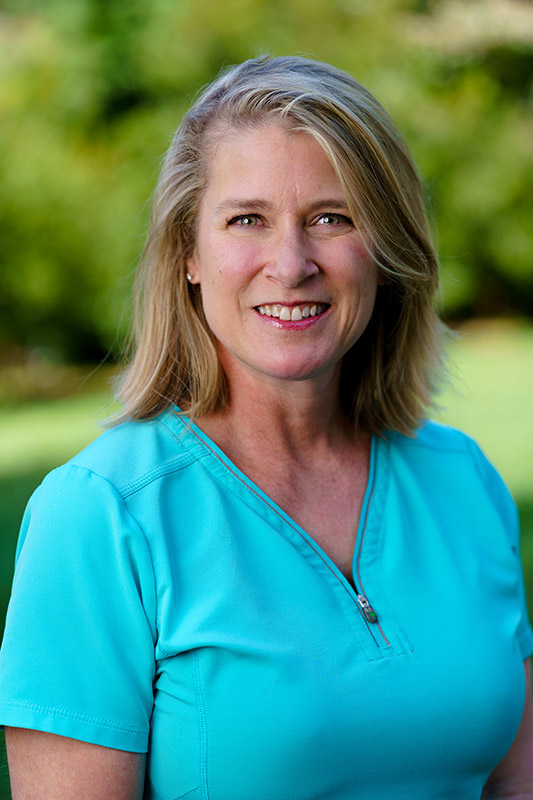 Stephanie Riggs, BA, MS, CCRC
Senior Study Coordinator
Stephanie Riggs joined Triad Clinical Trials in 2018, bringing 25 years of clinical research experience and a strong commitment to the care of research study patients. Her favorite part of research involves the search for new treatments for improving people's health and quality of life. She values her teammates and her patients and especially enjoys the warm, welcoming atmosphere in the clinic. In her free time, Stephanie loves exploring the mountains with her dog-loving family.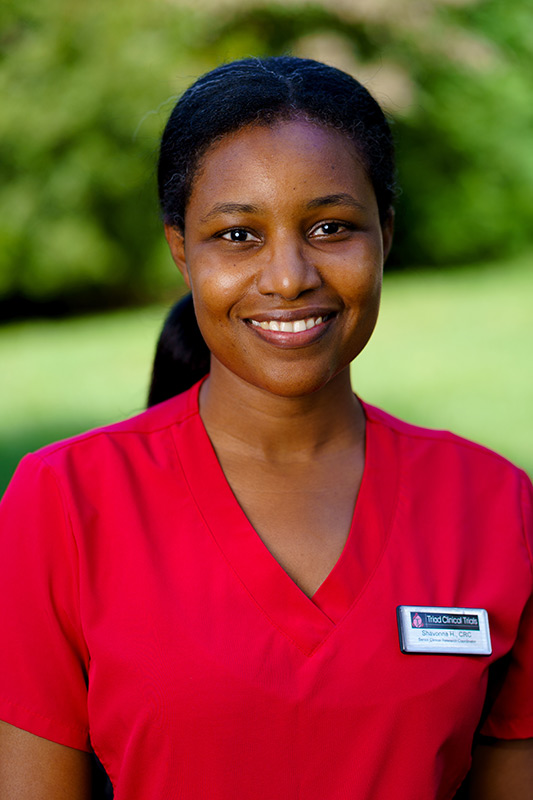 Shavonna Haamid, CRC
Senior Study Coordinator
With over 15 years of experience as a Clinical Research Coordinator, Shavonna Haamid joined Triad Clinical Trials in 2018, where she expertly manages very complex study protocols. She finds it rewarding to work on new (and hopefully less expensive) treatments for medical conditions. Shavonna is always excited to see TV commercials for drugs whose clinical trials she worked on. She takes the lead in training and developing new staff, passing on her love of research and high standards. Shavonna likes to garden in her spare time, and her gardening skills are the reason why our clinic's plants flourish.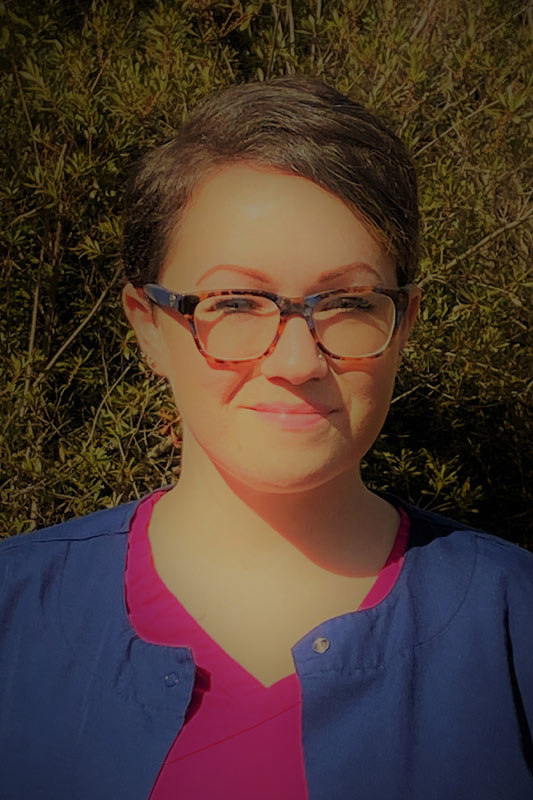 Courtney Sherron, RN
Registered Nurse
Courtney Sherron, a registered nurse, joined the Triad Clinical Trials team in the spring of 2021, bringing 13 years of nursing experience to the team. Working with TCT has allowed her to explore an entirely different side of nursing and embrace a new, refreshing outlook. When she's not preparing for an infusion or interpreting medical records at TCT, you can find Courtney relaxing, taking beach trips with her family, or picking up weekend shifts in critical care.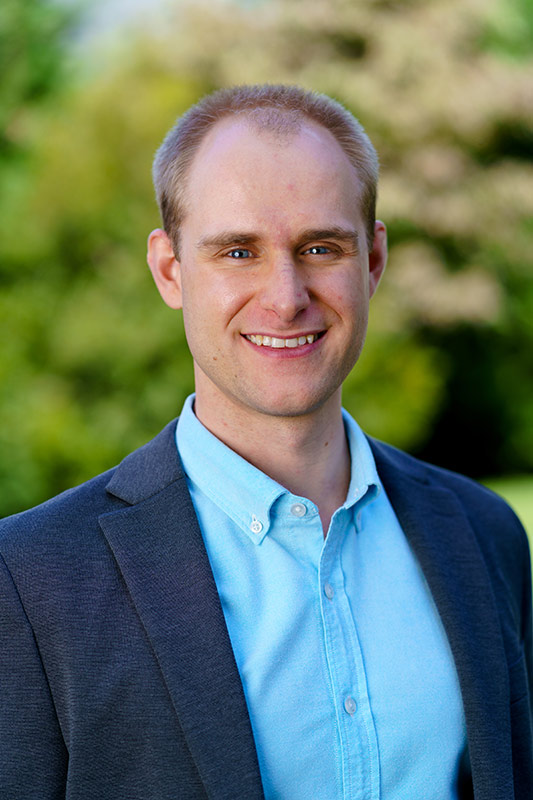 Scott Adams
Patient Recruiter and Marketing Coordinator
After graduating from UNC-Wilmington, Scott Adams joined the Triad Clinical Trials team in 2018. As our patient recruiter, he speaks to prospective research subjects about particular studies and the clinical trial process, ensuring patients feel comfortable and supported every step of the way. Despite his trademark laid-back temperament, Scott works hard to understand complex studies and make them understandable to new patients. Outside the office, he enjoys running and spending time with his energetic Vizsla puppy, Tucker.
Dominique Smith
Study Coordinator
Recently promoted to Study Coordinator, Dominique Smith joined Triad Clinical Trials in 2020. She has a background in multiple fields, including gastroenterology, internal medicine, weight loss management, and pediatric care. Dominique is a dedicated dance mom who enjoys hanging out at the lake in the summer.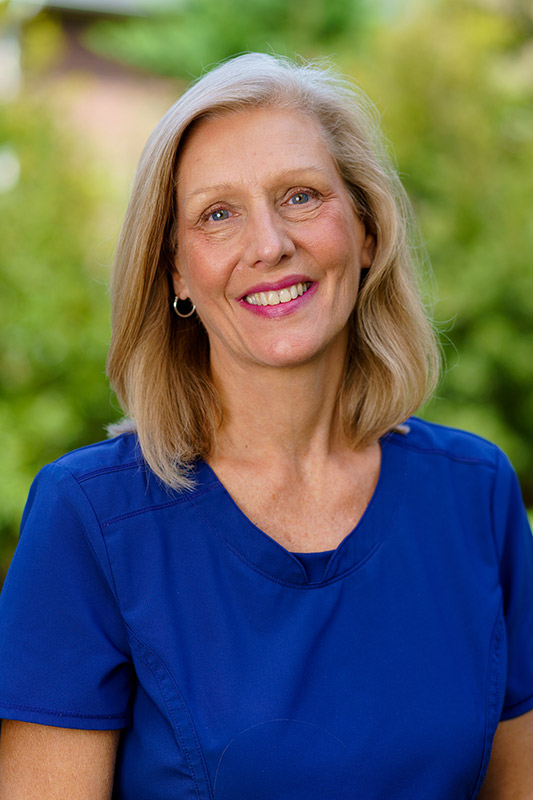 Penny Mehling
Administrative Assistant
Penny Mehling has been keeping the voluminous paperwork that accompanies clinical trials well organized at Triad Clinical Trials since 2016. When not tracking down medical records, filing, or managing office supplies, she enjoys spending time by the pool or beach with her family.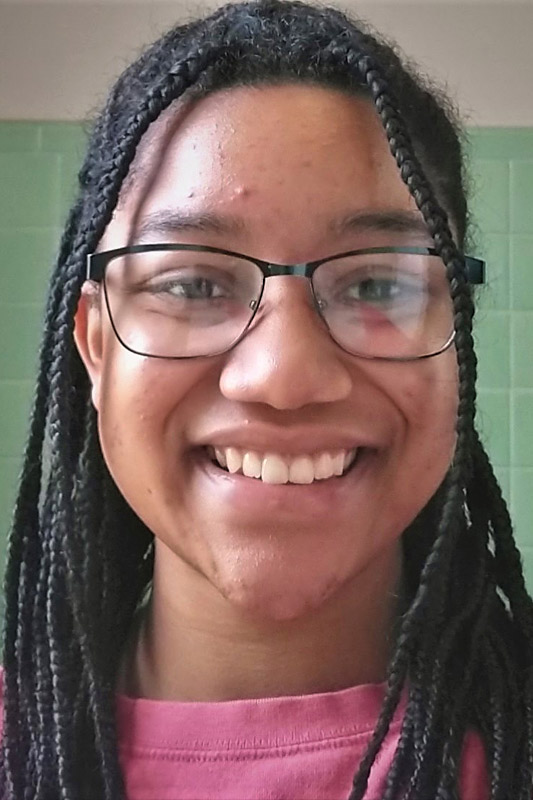 Airelle Newkirk
Student Research Intern
Airelle Newkirk assists the Triad Clinical Trials staff with data entry and special projects. A Guilford County high school student, she is recognized as academically gifted by the school system and is a member of the National Honor Society and Yearbook Club. When not studying or working, Airelle enjoys crocheting, tutoring students in math, and hanging out with her friends.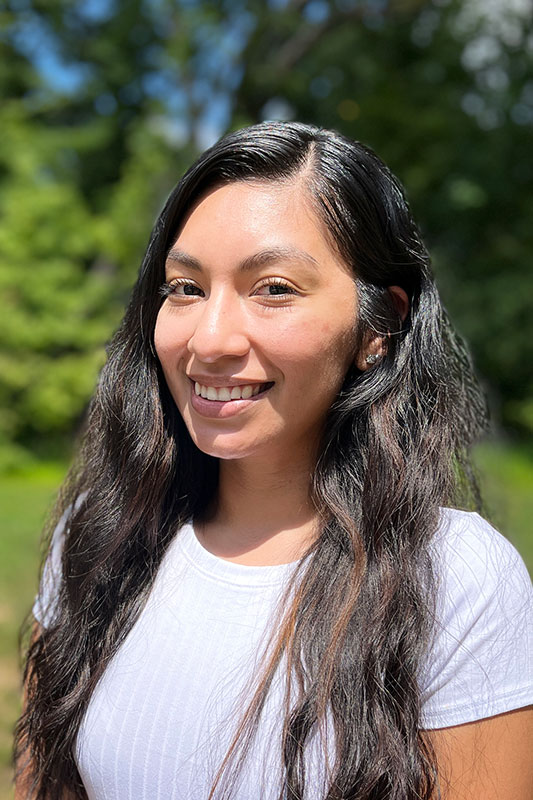 Monica Castro
After graduating from UNC-Greensboro, Monica Castro joined the Triad Clinical Trials team in 2022. As our patient recruiter, she speaks to prospective research subjects about particular studies and the clinical trial process, ensuring patients feel comfortable and supported every step of the way. A self-described talker, Monica enjoys spending her days on the phone talking with current and future patients in both English and Spanish. On the weekends, Monica enjoys game nights with her friends and family. Her favorite game is "What do you Meme," and she brings her meme expertise to her secondary role as social media manager.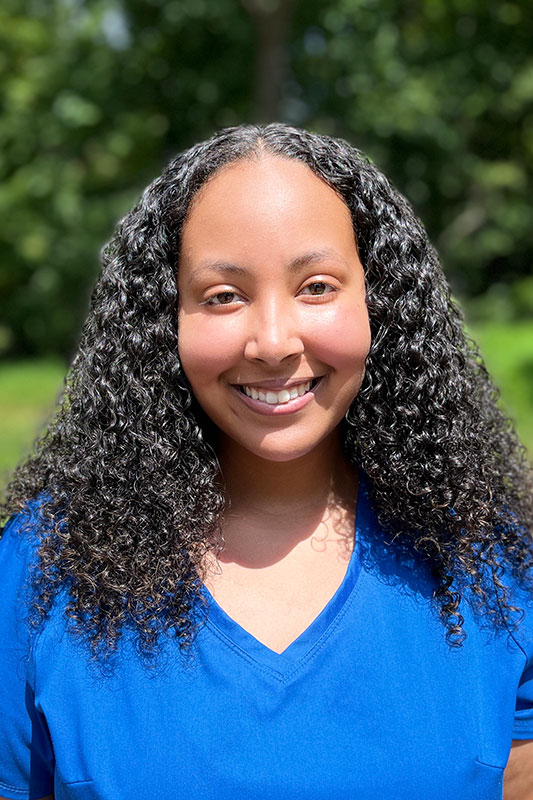 Miyah Plummer
After graduating from East Carolina University, Miyah Plummer joined the Triad Clinical Trials team in March 2022. She communicates directly with study sponsors to ensure that the startup process for clinical trial studies are each done so in a timely and efficient manner. She also helps around the clinic whenever there's a need for an extra set of hands. In her free time she enjoys cooking, relaxing by the pool or beach, travelling and spending time with family and friends.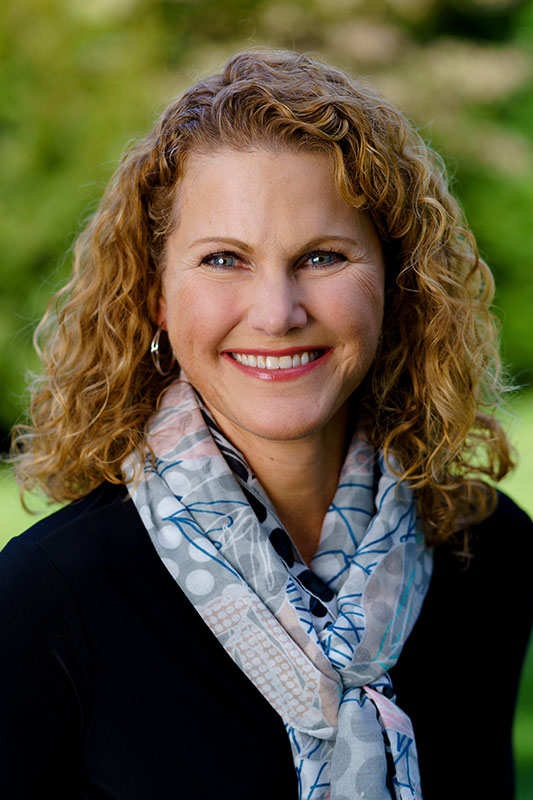 Cathy Whitt
Operating Manager
Cathy Whitt has co-owned Triad Clinical Trials since 2016 and has served as the clinic's Operating Manager since 2018. In addition to overall site management, she brings her prior experience working as a foreign service officer in the U.S. State Department to the highly complex regulatory and compliance functions of clinical research. When not ensuring the smooth running of the clinic and expertly managing the dedicated TCT team, Cathy enjoys playing tennis and hiking with her dogs, Hadrian and Whisky.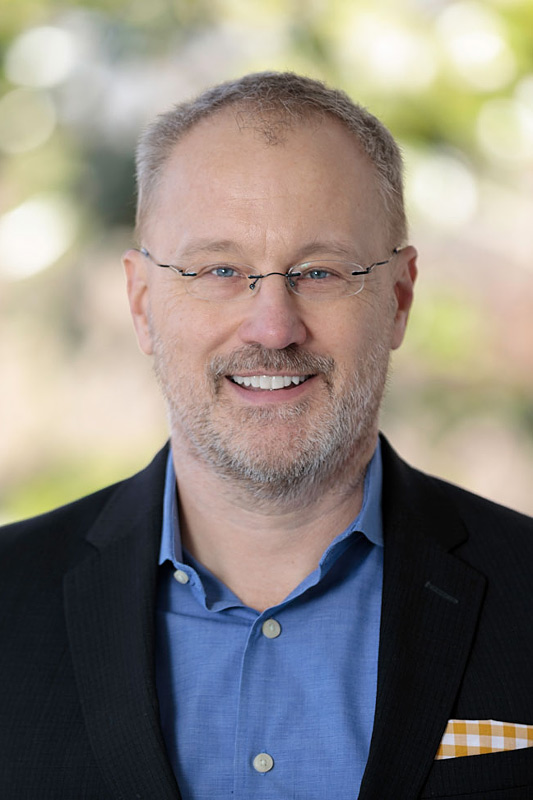 Scott Whitt
General Manager
As a co-owner of Triad Clinical Trials since 2016, Scott Whitt is responsible for marketing, sponsor/CRO relations, and clinic planning. He brings 30+ years of healthcare experience, including leadership roles at Deloitte Consulting, United Healthcare, and IQVIA, to medical research at TCT. Scott has also served as adjunct faculty at UNC-Greensboro, George Washington University, and most recently, the UNC Keenan-Flagler School of Business in the Healthcare MBA program. When not in the clinic, Scott enjoys cooking, playing tennis, and looking after his family's house cat, Gracie.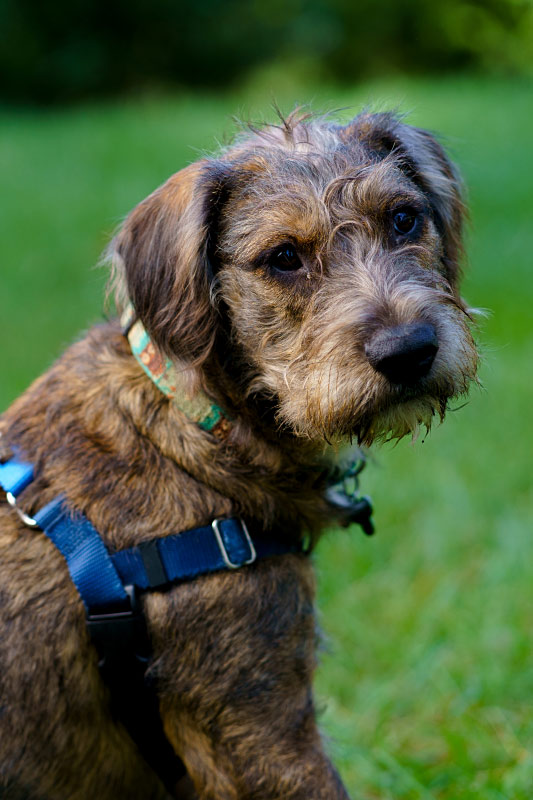 Whisky
Office Mascot
Whisky was adopted as a puppy in April 2020 from Peak Lab Rescue in Apex, NC, and quickly secured the position as the designated Triad Clinic mascot. As he grew, his breed—scruffy mutt—became more and more apparent. He is an old soul who comes to work with Cathy several times a week and can usually be found napping in team workrooms, searching for treats among the staff, or checking in on patients during study visits. If you hear a bark, he's surely found a tasty treat to enjoy!
A recognized leader in clinical research studies.
Triad Clinical Trials opened in Greensboro in 2007, and we moved to our current location in 2015.
We have completed clinical research studies in over 20 different medical categories.
Since opening our doors, over 5,000 patients have participated in our clinical research studies.